Barefoot Kuata Reef Shark Introductory Dive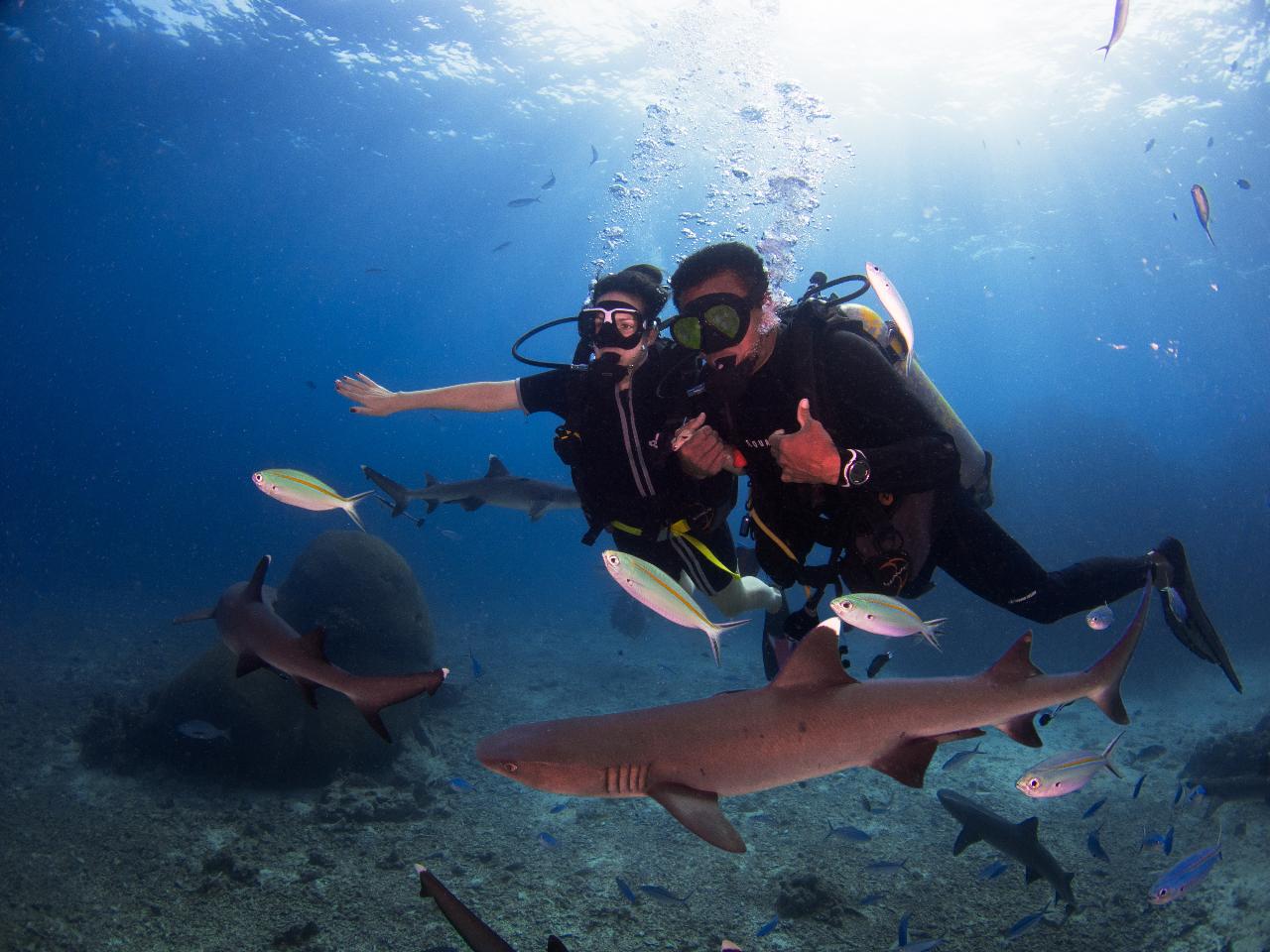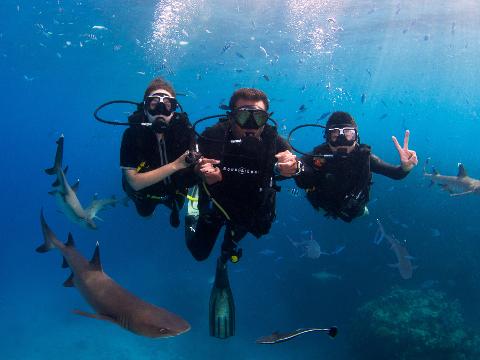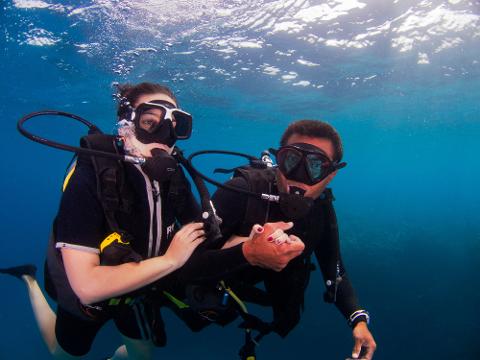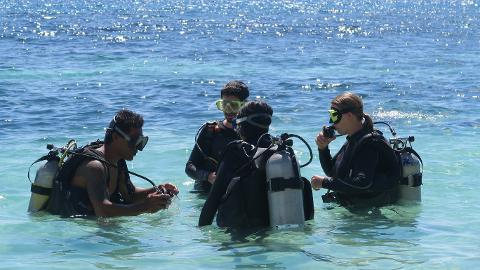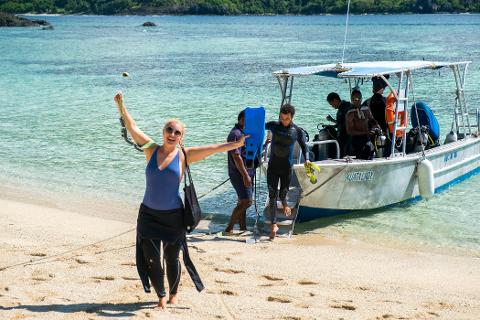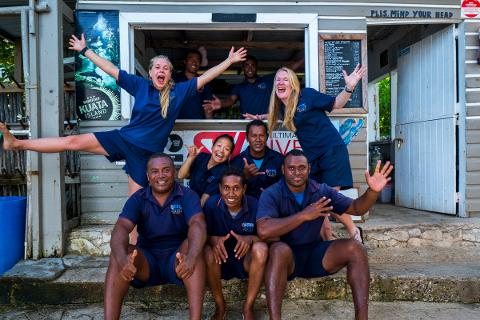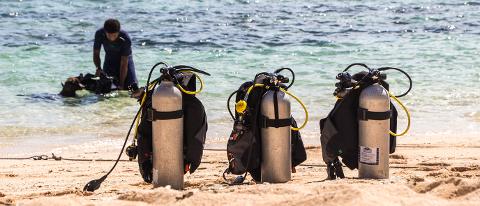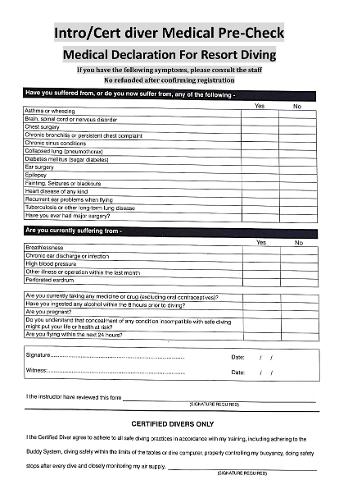 Duration: 24 Hours (approx.)
Location: Yasawas, Fiji Islands
Product code: RSID
Departing each morning at 08:30 on board catamaran - Yasawa Flyer II operated by Awesome Adventures Fiji from Denarau Marina.
You will travel through the scenic group of islands called the Mamanuca to the gateway of the Yasawa islands and our island home - Barefoot Kuata.
Arriving on shore, you will be greeted by our friendly resort staff with a big BULA welcome song and fresh tropical drink followed by a brief of the layout of the resort, facilities available to you, paid/ free activities that are scheduled for the day.
During your welcome briefing, you will be advised by your Dive Crew as to what time you will depart the resort to your dive site that will give you an experience never to be forgotten.
Meet your Dive Instructor at your scheduled time and during your briefing, you will complete your medical and assessment form. During this time you will be given a safety briefing and fitted with all of your dive equipment. Now for the fun stuff – board the dive boat for a 20-minute ride to Moiya Reef home of the White Tip and Black Tip Reef Sharks.

Once you arrive at Moiya Reef your instructor will guide you slowly to our beautiful reef. You will start with your instructor holding your hand and will continue this as long as you need to feel comfortable. If you are a bit nervous they will hold your hand for the entire dive.

If you are a bit more comfortable the instructor will give you more freedom while staying nice and close. The general depth of an introductory dive will range between one and six meters. Our staff are famously patient and will give you a magnificent experience.

Non-swimmer and Children over 10 years old are welcome.
We don't guarantee guests will see reef shark sighting however we haven't been disappointed yet.
*Please Note that all dives are subject to participants filling out a 'medical form'.
There are some medical conditions that are not compatible with diving. There should be a twelve-hour gap between doing this dive and boarding a commercial aircraft.

Your buffet lunch will be served between 12:00 - 14:00 at the resort restaurant.
For any additional items, you may wish to purchase while on the island please be advised that the staff will set up an account for you that you can bill back to and settle prior to departing the island as there is no cash taken at the bar.
Should you pay by credit card on the island there will be an additional 3.5% credit card administration fee charged.
Itinerary for the day:
08:00 - Check in at The Barefoot Collection booth in the passenger terminal at Denarau Marina.

08:30 - Depart on the Yasawa Flyer II to Kuata (2hrs)
10:30 - Arrive at Kuata Island to check in
11:00 or 13:15 Introductory reef shark dive
12:00 - 14:00 - Island buffet lunch
14:00 - Additional activities available include; Reef Dives, Village Visit, Shell Market, Cave Tour, Traditional Weaving classes.
15:45 - Depart on Yasawa Flyer II back to Denarau

17:45 - Arrive at Denarau & free transfer back to your hotel.
Please note timings are subject to change dependent on coach transfers, vessel operations, weather conditions and actual situation.
The price includes courtesy coach transfer from Denarau and Nadi accommodation / return ferry tickets / buffet lunch / use of snorkeling gear, kayak, and SUP / one introductory or certified reef shark dive and diving gears.

We trust you will enjoy your day and don't forget to smile and say BULA!
Facebook - Barefoot Kuata Island
Instagram - barefoot_kuata